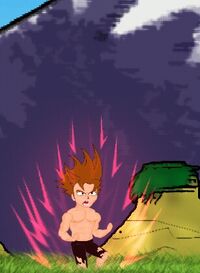 Chaotic Aura
is the Aura of those who possess a wicked otherwise evil heart.
Chaotic Aura grants a significant amount of power that can almost immediately overwhelm anyone who encounters someone with this aura. 
AFTER EFFECTS
Edit
Chaotic Aura may have great power but it can drain much energy out of the user.
Chaotic aura usually appears in a pinkish colour.